Automated NAVILAS laser
Navilas is a device that combines a diagnostic camera of the fundus with a therapeutic laser.
Navilas actually allows performing fluorescein angiography with contrast medium (fluorescein), acquiring images and superimposing them on the live retinal images to perform the argon laser treatment.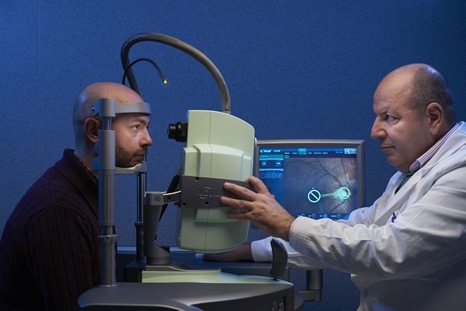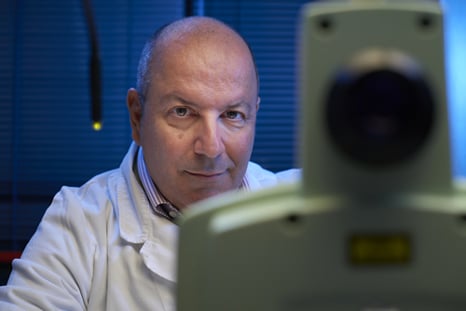 The doctor outlines the treatment directly on the touch screen and the robot is responsible for performing the treatment automatically, making eye movements harmless and increasing accuracy and reliability to levels never seen before. It automatically excludes areas of the eye such as the optical disc and the macula, which should never be treated. Surgery with this laser is performed solely with infrared lighting, so as to avoid causing discomfort to the patient. With Navilas it is possible to ensure a perfect treatment of retinal diseases; it performs the focal retinal and panretinal treatments (i.e. the treatment of a larger area) virtually overlapping the images and data obtained, such as retinal thicknesses, obtained through Optical Coherence Tomography (OCT).
Watch video on this innovative technology: make the difference!